Enjoy a New Level of Digital Support
Getting help with your accounts, cards, and loans just got easier with our new digital support options. Enjoy the convenience of live communication tools that will transform your remote banking experience. Here's how it works:
Find our widget on the bottom right side of the screen on our website.
Choose which tool you'd like to use to communicate with a representative. Video and audio tools may require your device's microphone, speaker, or camera.
Wait until a representative answers and start chatting! For security, we will always verify your identity before disclosing any information regarding your account.
| | VOICE CALL: Use your device's audio and microphone to call us directly from our online platforms. You can also request a call to your phone. Simply leave your number and we'll call you back! |
| --- | --- |
| | LIVE CHAT: For general inquiries, type in your question and we'll send you a quick response on-screen. For more specific matters, we'll verify your identity via text. |
| --- | --- |
| | VIDEO CHAT: If you prefer interacting face-to-face, call us with video and get the complete experience, just as if you were visiting a financial services center. You can see us and talk to us using your device's camera and microphone. Or, if you prefer, just use the microphone and leave your camera off. |
| --- | --- |
| | CO-BROWSING: Get on-screen guidance for opening accounts, filling out forms, submitting wires, browsing Online Banking, and much more! We'll walk you through the platform while looking at your screen and showing you exactly where to click. |
| --- | --- |
| | FILE SHARING: Send us documents and images needed to complete applications or to update your information. Simply upload the file saved on your device. |
| --- | --- |
DON'T BE SHY. CONNECT WITH US!
These features are currently available within our website and Online Banking (desktop) Monday-Saturday 7:30am-6:30pm. If no one is available, you can share your contact information and a message, and we'll reach out to you when a representative is available. Please do not include sensitive information in your message.
Communicate with us the way you prefer and get the same friendly service you know and love. We're here for you, and now we're just a click away!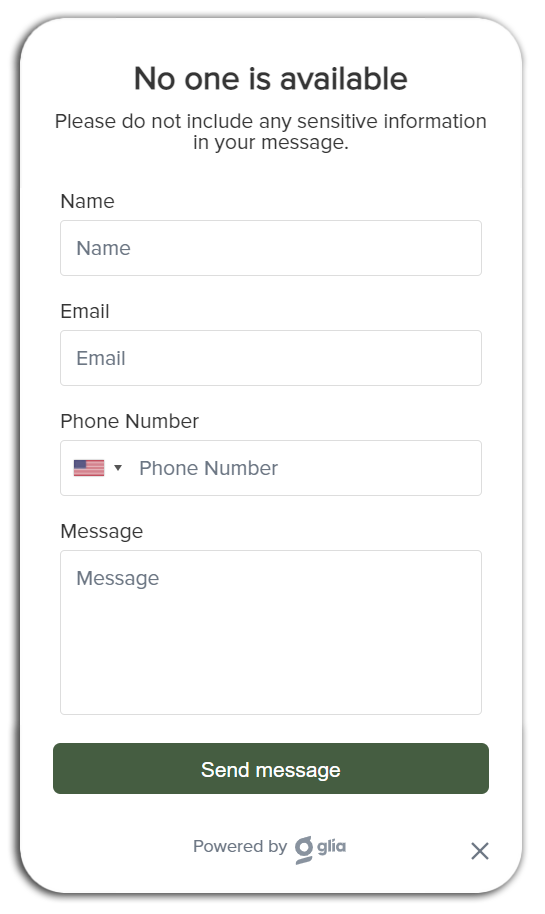 Test Modal
Modal Content
Ea rerum vel molestiae omnis molestias. Et ut officiis aliquam earum et cum deleniti. Rerum temporibus ex cumque doloribus voluptatem alias.
Personal Savings
| Minimum to Open | Minimum Monthly Balance | Minimum to Earn APY | Balance Method | Compounded / Credited | Current Dividend | APY |
| --- | --- | --- | --- | --- | --- | --- |
| $5 | $5 | $50 | Daily | Monthly | 0.49% | 0.50% |
Rate is effective September 26, 2023 and is subject to change.
Also see terms for accounts.
Leaving Our Website
You are leaving Fibre Federal Credit Union and TLC's website. This link does not constitute an endorsement by Fibre Federal Credit Union and TLC of any information, products or services on this external website. We make every effort, however, to ensure all linked sites follow similar privacy policies as ours to offer maximum security and privacy.