United Way Youth Day of Service
We take pride in supporting events across our service areas that encourage young people to be active and engaged with their communities. One of the many upcoming events we're excited to sponsor is the United Way of Cowlitz & Wahkiakum Counties' brand new Youth Day of Service on April 14! This is an opportunity for Cowlitz and Wahkiakum County middle and high school students to help others, earn community service credit, and learn about the many important services the United Way offers. We believe this experience will teach students the value of helping others and possibly instill a lifelong passion for community service.
Stay tuned for more community spotlights throughout the year!
2021 Community Snapshot: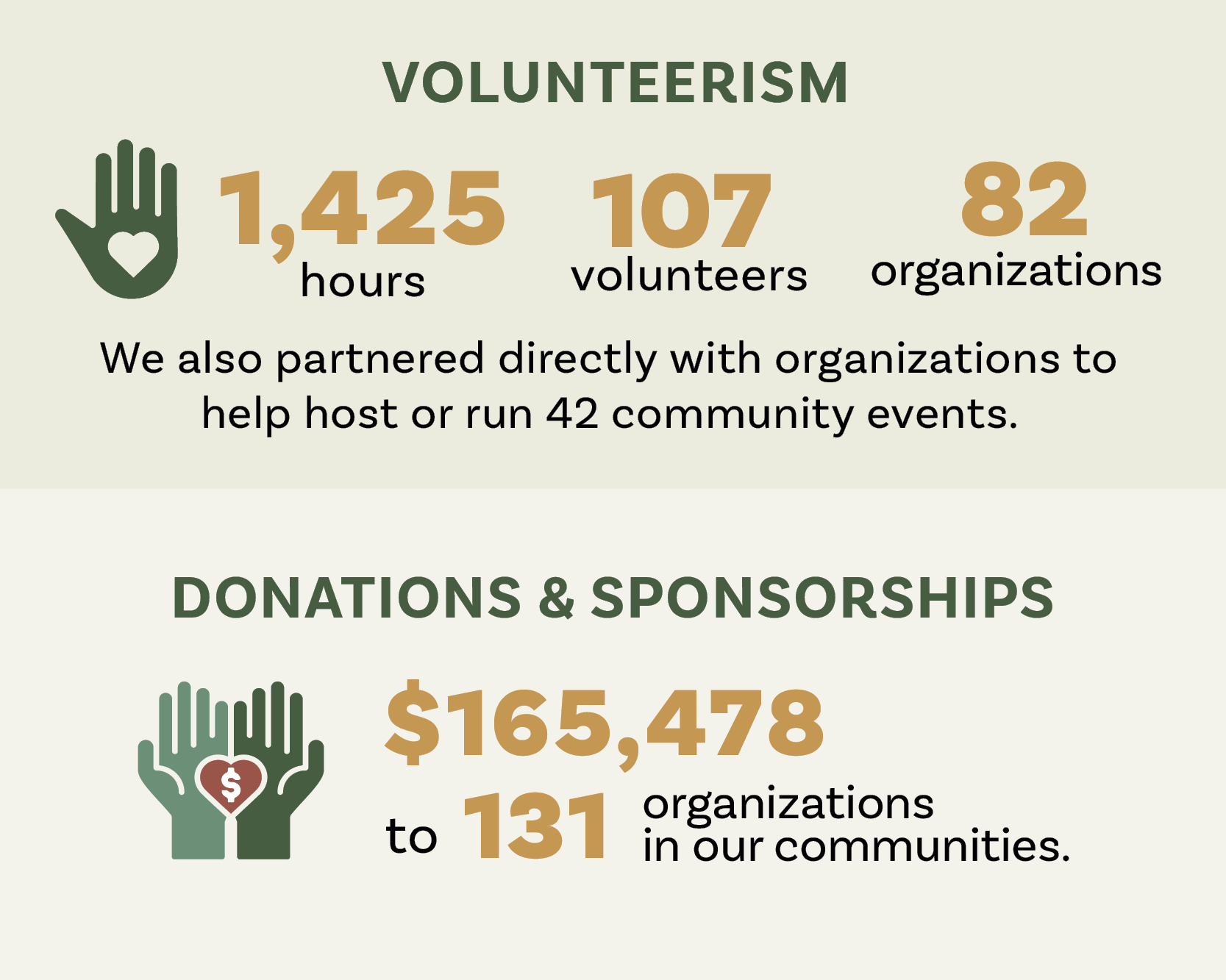 Test Modal
Modal Content
Ea rerum vel molestiae omnis molestias. Et ut officiis aliquam earum et cum deleniti. Rerum temporibus ex cumque doloribus voluptatem alias.
Personal Savings
| Minimum to Open | Minimum Monthly Balance | Minimum to Earn APY | Balance Method | Compounded / Credited | Current Dividend | APY |
| --- | --- | --- | --- | --- | --- | --- |
| $5 | $5 | $50 | Daily | Monthly | 0.05% | 0.05% |
Rate is effective May 24, 2022 and is subject to change.
Also see terms for accounts.
Leaving Our Website
You are leaving Fibre Federal Credit Union and TLC's website. This link does not constitute an endorsement by Fibre Federal Credit Union and TLC of any information, products or services on this external website. We make every effort, however, to ensure all linked sites follow similar privacy policies as ours to offer maximum security and privacy.