Mortgage Loans
Your dream home is waiting
Overview
Buying a new home shouldn't be a painful process, so we're here to make it as smooth as possible. Get the financing you need to buy the home of your dreams without wiping out your entire savings or jumping through endless hoops.
MORTGAGE MODIFICATIONS
Feel Great About Your Home Loan Rate Now and In the Future!
If you finance your home purchase through us, you may qualify for the option of a mortgage modification down the road. No, it's not a refinance. In fact, it's faster and cheaper! With a mortgage modification, you may qualify to adjust your home loan with us to a lower rate and payment when rates come down. All at a fraction of the cost of refinancing your home loan!
So go ahead: apply for the mortgage you need to achieve your dreams of home ownership. And down the road when you're ready for a loan modification, ask to speak with someone in the mortgage department to apply.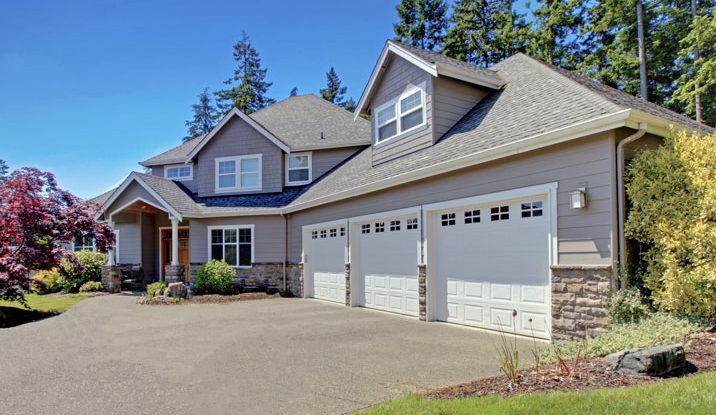 Features

Low Rates

Save more with a lower rate on fixed loans compared to many other financial institutions.

Low Down Payment Options

Depending on your mortgage options, you may not need to make a hefty 20% down payment, which can help you keep your savings account intact.

Jumbo Loans

You can buy a home in a higher price range by borrowing more than you could with a typical mortgage from another institution.

Variety of Repayment Terms

Choose a payment plan that works best for you and your finances.

Local Service

Our loan officers are all local, so you'll have convenient access to the expert help you need to buy a home with confidence.
Monthly Payment
Property Tax:

167
Homeowners Insurance:

100
HOA Fee:

0
Mortgage Insurance:

167
I really enjoy the mortgage staff at Fibre. Kelly was fast and efficient with helping me with my mortgage needs.
Why Choose Us?
We're kind of like a family, only we're a credit union
A lot of places say they treat you like family. At Fibre Federal Credit Union and TLC, we take it seriously. We're the people you see at the grocery store and around town. We know you. We know your needs. We're a part of your community and your family.
Better rates + low fees = happy members
When you become a member of the Fibre Family, you become an owner. We offer better rates and low fees to satisfy the people who matter most to us — people like you.
In person, virtual, or online
We love seeing you face-to-face. But if you prefer, you can give us a call, visit a virtual representative at one of our ITMs (Interactive Teller Machines), or bank online. It's your choice, depending on how social you feel!
Your home is our home, so we like to keep it nice
We support our communities with programs, sponsorships and volunteer opportunities to make our community a better place to live.
1

Complete an application

Skip the paperwork by applying online.

2

Get approved

We'll crunch the numbers and let you know if you're approved.

3

Buy your new home

Use the loan to purchase your new house.
Meet Our Team
Lori McElligott
AVP Residential Lending
I've enjoyed working here since 1992. Like many on my team, I worked in several financial services departments before landing in lending and deciding this was my niche. Helping members of our communities gain home ownership or a better handle on their finances using the equity in their home is very gratifying.
Andrew Peterson
Mortgage Lending Manager
I've been with the credit union since 2002 and have spent over 10 years in Mortgage Lending. I grew up in Cowlitz County and live here with my wife, children, and St. Bernard. Family is near and dear to me, including my Fibre Family. I believe we can help make our communities better if we choose to practice kindness daily and share bad dad jokes often!
Kelly Richards
Sr. Mortgage Loan Officer
I've been employed here since 2005. I enjoy assisting our members when purchasing or refinancing their home. I always try to go above and beyond for every member to ensure the process goes as smoothly and seamlessly as possible. Outside of work, I love spending time with my husband and children, riding my horses, hunting, and fishing.
Rachel Kyniston
Sr. Mortgage Loan Officer
Helping our members is what makes everything worth the long hours and dedication that go into every loan! I love that I'm empowered to approve loans when others would not, and relieve members from debt they thought was impossible to overcome. I have nine grandchildren who make my life whole, along with skiing and regular trips to Disneyland.
Holly Mullins
Jr. Mortgage Loan Officer
I started working here in 2012 and I joined Mortgage Lending on my third year. I'm married to my high school sweetheart, and we have two daughters. I enjoy being out on our boat, taking road trips in our camper, and traveling to rodeos to cheer on our daughter in her competitions.
Joe Neely
Jr. Mortgage Loan Officer
I began my career here in 1999, not long out of high school. I'm in an amazing marriage and have three children and two grandchildren. My grandchildren are the light of my life! In my spare time, I love to watch football and play fantasy football and golf with my son.
Stephanie Smith
Mortgage Loan Officer
I've been working here since 2015. I'm married with two daughters, one granddaughter, and a great niece. In my spare time, I volunteer with a dog rescue and I'm a volunteer transport driver for rescues and shelters. I also enjoy painting, doing puzzles or crafts, and spending time with my family, friends, and pets.
Amber Mistic
Mortgage Lending Supervisor
I've worked here since 1996 and I've been in Mortgage Lending for over 10 years. I was born and raised in Cowlitz County and I enjoy helping people in the community with their home loan needs. In my spare time, I enjoy gardening, camping, and spending time with my husband and our 2 dogs, Tucker and Chewy.
Jacob (Jake) Waeckerlin
Mortgage Loan Originator
I started in the mortgage industry during the pandemic, working from home. I'm very happy with my choice to join the Fibre Family in 2022, and I'm so glad to be working in person! I look forward to serving our members with their home loan needs.
Misty Tallman
Mortgage Business Development
The best part of my job is getting out in the community and meeting new people. When I'm not at work, you will find me spending time with my daughter, mostly at one of her sporting events!
Cheryl Davis
Mortgage Servicing Specialist
I've been working here since 1999. I began as a teller, moved to Consumer Lending, and I'm now in Mortgage Lending, where I plan on staying until I retire. I've always enjoyed the members and the relationships I've built no matter which department I worked in. In my time off, I enjoy spending time with my family and friends.
Heather Wright
Mortgage Loan Support
I've been with the Fibre Family for since 1997, and I recently moved from Payment Services to join the Mortgage Lending team. I enjoy spending time with my family and friends, whether we're going for walks or taking a mini vacation.
April Ford
Mortgage Loan Closer
I've been in the banking industry for over 16 years, and started working here in 2014. Being part of the Fibre Family has truly been a pleasure. I started as a teller and worked my way up to Mortgage Lending, where I intend to call home for the rest of my career! I enjoy its ever-changing challenges and I truly enjoy helping meet members' financial needs. In my spare time, I enjoy time with family and friends, riding horses, and reading.
Joy Crowe
Mortgage Loan Closer
I've been in Mortgage Lending since 2005 and I've been with FFCU since 1995. I love working here, especially in Mortgage Lending. It's so rewarding to help our members with new homes or a refinance. I'll continue to assist our members with their mortgage needs until I retire!
Mike Young
Mortgage Loan Closer
I've been working here since 2006, and I held several positions before joining Mortgage Lending. I have a son, a daughter, seven cats, and a dog. One of my biggest passions is singing karaoke, so you may find me at some local venues singing tunes in my spare time!
Mortgage Loans
Buy the home you've always wanted
Buying a house shouldn't mean headaches and unexpected expenses. We'll help make your homebuying experience easy.
Advanced Options
Property Tax Rate
The tax that you are required to pay as a property owner levied by the city or municipality. Lookup your county rate or state average rate for a more accurate calculation.
Homeowners Insurance (Monthly)
The standard insurance policy that covers damage to your property and the things you keep in it. The average annual homeowners insurance premium is around $1,200.
HOA Fees (Monthly)
These are dues that are used by a homeowners association toward maintenance of common areas used by all homeowners in a housing development or complex.
Private Mortgage Insurance Rate
The premium for the insurance policy for FHA loans and conventional mortgages if your down payment is less than 20%. PMI typically costs between 0.5% to 1% of the entire loan amount on an annual basis. Only calculated if down payment is less than 20% of mortgage amount.
Disclosure
This calculation represents an estimate. Calculation does not factor credit score. Default input values are estimates.
All Rates
Personal Savings
| Minimum to Open | Minimum Monthly Balance | Minimum to Earn APY | Balance Method | Compounded / Credited | Current Dividend | APY |
| --- | --- | --- | --- | --- | --- | --- |
| $5 | $5 | $50 | Daily | Monthly | 0.49% | 0.50% |
Rate is effective December 2, 2023 and is subject to change.
Also see terms for accounts.
Test Modal
Modal Content
Ea rerum vel molestiae omnis molestias. Et ut officiis aliquam earum et cum deleniti. Rerum temporibus ex cumque doloribus voluptatem alias.
Personal Savings
| Minimum to Open | Minimum Monthly Balance | Minimum to Earn APY | Balance Method | Compounded / Credited | Current Dividend | APY |
| --- | --- | --- | --- | --- | --- | --- |
| $5 | $5 | $50 | Daily | Monthly | 0.49% | 0.50% |
Rate is effective December 2, 2023 and is subject to change.
Also see terms for accounts.
Leaving Our Website
You are leaving Fibre Federal Credit Union and TLC's website. This link does not constitute an endorsement by Fibre Federal Credit Union and TLC of any information, products or services on this external website. We make every effort, however, to ensure all linked sites follow similar privacy policies as ours to offer maximum security and privacy.