4 Requirements For Financing a Car
April 9, 2021
Looking at buying a car?
If you're a first-time buyer or have concerns–either about the price of the car or your credit score–you're not alone. Let us take you through how a car loan works, and four essential requirements for financing a car that any lender is going to want to see.
Pre-Approval & Pre-Qualification
Applying to lenders can sometimes be a little confusing. While some offer pre-qualification, others offer pre-approval. Although these sound similar, there are some key differences.
Pre-Qualification
Pre-qualification is a "soft" credit pull, where you either check your credit yourself and provide it to a prospective lender, or the lender checks your credit score without making an impact on it. Since pre-qualification is more like a "best estimate", it's not tied to a specific loan application, which is why your credit score doesn't decrease during the process.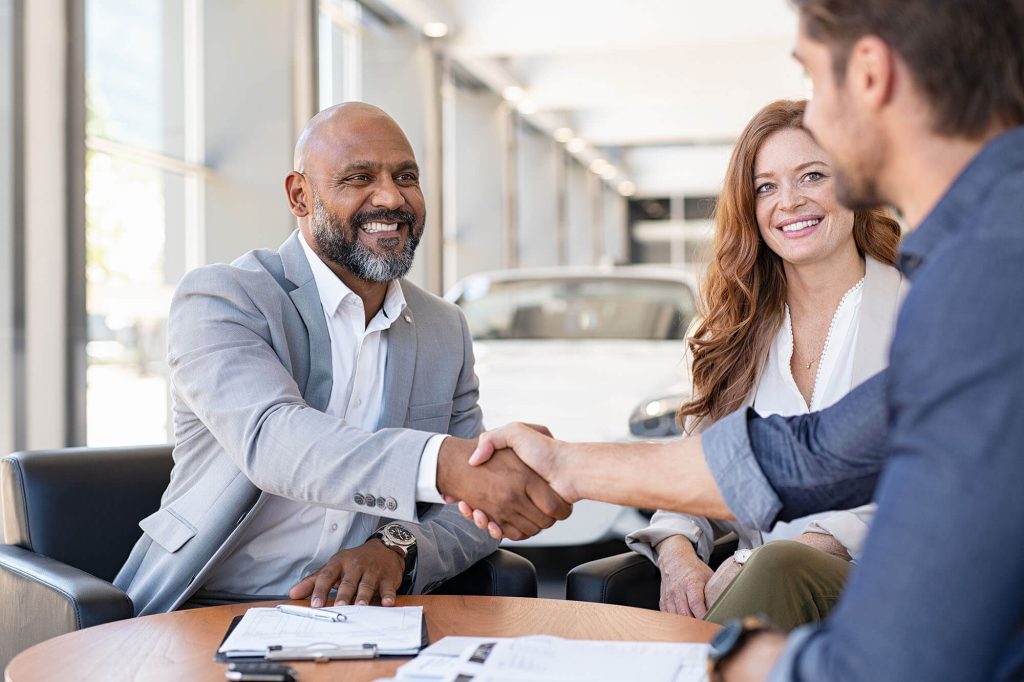 Pre-Approval
By contrast, pre-approval requires a "hard" credit pull to view your credit report, which does reduce your score. Since it's tied to an application, your score may drop slightly. What pre-approval does give you though is a more specific offer and interest rate. This helps shield you from interest rate markups at the dealership.
Which Should I Get?
Because the pre-approval process is more thorough than the pre-qualification one, the rate you are offered is more accurate than the pre-qualification offer, which can change once a full credit check is performed.
Financing a Car with Pre-Approval:
What You'll Need
If you decide to use your pre-approved offer, then you will complete your loan application, and you can walk into the dealership as a "cash buyer."
To get the assurance of a pre-approval, your lender will require you to provide certain documents and proof. Some examples include:
1. Social Security Number & Proof of Identity
First and foremost, you need to be ready to hand over your social security number for any of the information your lender will need to review.
You will also need to provide proof that you are who you say you are. That includes government-issued ID and proof of residence, such as a utility bill. However, a driver's license may be able to satisfy both requirements if the address is current.
2. Credit History
We've covered this one already, but lenders will pull your credit report to see whether you are a trustworthy borrower, or at risk of defaulting on your loan.
3. Debt-To-Income (DTI) Ratio
To verify that you can make monthly payments, your lender will assess your DTI. Be prepared to provide proof of income (pay stubs, W2s, bank statements), along with any outstanding debts (i.e. mortgage or credit card statements) on which you owe.
4. Proof of Insurance
You'll need to provide your auto dealer with proof of insurance before you drive it off of the lot. First-time buyer? All you need is the VIN to start the process of getting your car insured.
More Benefits of Pre-Approval
Pre-approval for an auto loan carries a few advantages that we've already discussed. An additional benefit is that you can reasonably budget during the car-shopping process.
Once you know roughly how much your loan amount will be and what interest rates you can expect, you can shop within a narrower price range.
Having a good estimate of monthly payments allows you to purchase a car on which you can make realistic and timely payments.
The Fibre Advantage
When financing your car through Fibre Federal Credit Union, you gain peace of mind during the entire process.
We are a co-operative community-based nonprofit financial institution that is member-owned. That means we live and work alongside you, and once we've covered our overhead, we pass our savings along to you in the form of lower interest rates.
Because we offer personalized solutions, we're ideal for first-time buyers and those with less-than-perfect credit histories. Let our team members work with you to find the right solution for your financial situation.
Ready to get started? Click below to view our competitive rates!