START YOUR CAREER
Be a part of the Fibre Family and make an impact in your community by helping our members achieve their financial goals. We care about your future by offering competitive salaries and exciting promote from within opportunities. Both full time and part time employees enjoy generous benefits. Plus, we have consistently been voted one of the best places to work in local readers choice publications.
Benefits

Competitive Salaries

We provide highly competitive pay and compensation is reviewed annually.

Paid Time Off

Enjoy paid time off for vacation, sick leave, and 10 paid holidays.

401(k) Retirement Plan

Get set for life with 6% employer contribution for eligible employees. No match required!

Insurance Benefits

Your well-being is important to us, so we offer no-cost premium medical, dental, and vision insurance. We also offer no-cost life insurance, disability insurance, and an employee assistance program.

Bilingual Pay Differential

We offer pay incentives for bilingual team members.

Career Development

Build on your success with career growth opportunities. We offer a "promote from within" mentality, continuing education, tuition assistance, and training programs.

Volunteer Opportunities

Community involvement is in our DNA. Help create a better place to live with plenty of volunteer opportunities.

Business Casual Attire

As a team member of the Fibre Family, there are opportunities to dress professionally while still getting to wear jeans every day. There are even options to wear casual shoes if you contribute to the Credit Union 4 Kids program!
Why Work at Fibre Federal Credit Union?
Employee Spotlight
Breanna Graves
"I love helping people, and I love helping people save money. The best part of my job is watching someone leave happy after visiting the credit union."
Employee Spotlight
Kim Blower
"I take pride in my job and being able to help people. Nothing makes me happier than when a member tells me I have made a difference in their life and they continue to come back to me and request me."
Employee Spotlight
Liam Ham
"I love that I'm someone a member can come to whenever they are having a hard time, and we are able to figure out a solution for their needs. Seeing them leave with a smile on their face makes everything worth it to me."
We're Voted #1 Financial Institution
Daily News Reader Poll (#1 since 2005)
Tillamook Headlight Herald Readers' Choice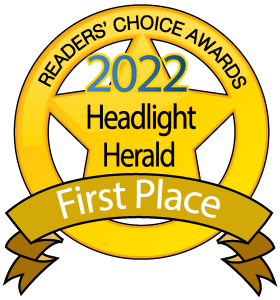 Best of Lincoln County Readers' Choice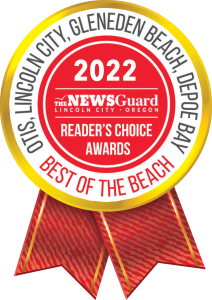 Community Involvement
We love helping people in the communities we serve
We're always looking for ways to support our community, especially after everything it does for us! We've spent over $1,001,039 and 8,445 volunteer hours working with local causes and events—and that's just the beginning.
Connect with us on social media
Want to stay up to date with our latest news and job opportunities? Connect with us on social media. We'd love to be your friend!
WE ARE AN EQUAL OPPORTUNITY/AFFIRMATIVE ACTION EMPLOYER
Fibre Federal Credit Union is an Equal Opportunity Employer committed to diversity in the workplace. All qualified applicants will receive consideration for employment without regard to race, color, religion, sex, sexual orientation, gender identity, national origin, citizenship, marital status, age, disability, or protected veteran status.
Test Modal
Modal Content
Ea rerum vel molestiae omnis molestias. Et ut officiis aliquam earum et cum deleniti. Rerum temporibus ex cumque doloribus voluptatem alias.
Personal Savings
| Minimum to Open | Minimum Monthly Balance | Minimum to Earn APY | Balance Method | Compounded / Credited | Current Dividend | APY |
| --- | --- | --- | --- | --- | --- | --- |
| $5 | $5 | $50 | Daily | Monthly | 0.49% | 0.50% |
Rate is effective December 2, 2023 and is subject to change.
Also see terms for accounts.
Leaving Our Website
You are leaving Fibre Federal Credit Union and TLC's website. This link does not constitute an endorsement by Fibre Federal Credit Union and TLC of any information, products or services on this external website. We make every effort, however, to ensure all linked sites follow similar privacy policies as ours to offer maximum security and privacy.