Our Story
We're kind of like a family, only we're a credit union
Our Story
In 1937, sixty three employees of Longview Fibre Company founded Fibre Federal Credit Union by pooling $315 and a dream of affordable loans for credit union members. Over the years, we grew into one of the largest credit unions in the Lower Columbia region. In 2015, we added TLC, a Division of Fibre Federal Credit Union to our Fibre Family, expanding our service area to the Oregon Coast. Together, we have over 110,000 members and 16 financial services centers in Oregon and Washington. We serve anyone who lives, works, worships, attends school, or regularly conducts business in 11 counties which include Cowlitz, Wahkiakum, Clark, Skamania, Lewis, Pacific, and Grays Harbor counties in Washington, and Columbia, Clatsop, Lincoln, and Tillamook counties in Oregon.
The Credit Union Difference
As a member-owned, not-for-profit cooperative, we exist to meet our members' financial needs with quality loans and savings products. Our members are part of our "Fibre Family," so we ensure they feel welcome, secure, and supported as they plan for their financial future. In fact, our members save over $24 million dollars annually simply for choosing us over a bank! We're here to help you make your financial goals a reality and we'll be here for you every step of the way.
Community Commitment
We're proud to support our communities every chance we get. From donations and sponsorships to providing volunteers at local events, we're strong supporters of causes that enrich and strengthen the communities we serve.
News & Events
What are we up to? We'll keep you posted on what's happening at the credit union and what we're up to out in the community!
The Tale of Two Credit Union Names
Board of Directors
Jerry Howell, Chair
Jim Duscha, 1st Vice Chair
Kelli Harding, 2nd Vice Chair
Ashley Lachney, Secretary
Steve Mealy, Director
Jack Courtney, Director
Greg Berg, Director
Julie Palmer, Director
Bart Finnel, Director
Supervisory Committee
Jeff Skeie, Chair
David Thelin, Secretary
Greg Kelly, Member
Alison Peters, Member
Gabe Negrete, Member
Jamie Foster, Associate Member
Danielle Wheeler, Associate Member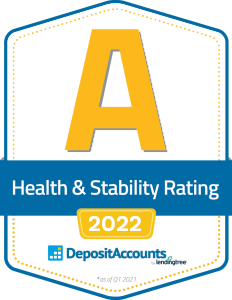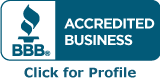 Test Modal
Modal Content
Ea rerum vel molestiae omnis molestias. Et ut officiis aliquam earum et cum deleniti. Rerum temporibus ex cumque doloribus voluptatem alias.
Personal Savings
| Minimum to Open | Minimum Monthly Balance | Minimum to Earn APY | Balance Method | Compounded / Credited | Current Dividend | APY |
| --- | --- | --- | --- | --- | --- | --- |
| $5 | $5 | $50 | Daily | Monthly | 0.49% | 0.50% |
Rate is effective September 26, 2023 and is subject to change.
Also see terms for accounts.
Leaving Our Website
You are leaving Fibre Federal Credit Union and TLC's website. This link does not constitute an endorsement by Fibre Federal Credit Union and TLC of any information, products or services on this external website. We make every effort, however, to ensure all linked sites follow similar privacy policies as ours to offer maximum security and privacy.