#Credituniongood
Community Commitment
We believe that by doing good throughout our membership areas, we can help shape a more positive future for our communities and our members.

2022 community impact highlights
Communities First Program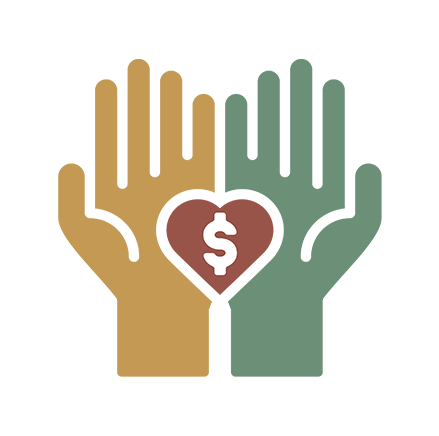 We donate $29,000 annually, totaling $145,000 (2018-2022, 5 years) to four community colleges and eight hospitals in our service areas.
Volunteer Hours

156 volunteers gave back 1,727 hours to 90 different organizations. We also partnered directly with organizations to help host or run 68 community events.
Donations and Sponsorships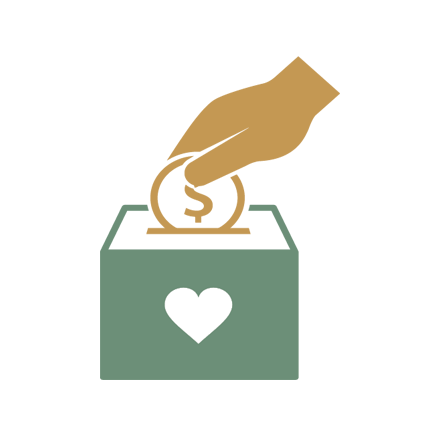 We donated $219,000 to 194 organizations in our communities, and awarded $11,000 in scholarships to members pursuing higher education.
CU4Kids
From the inception of Credit Unions for Kids in 1996, our staff and members have wholeheartedly embraced fundraising for OHSU Doernbecher's lifesaving services for local children and their families. Since 2010, we've raised over $427,000 from our various Credit Unions for Kids fundraisers and every penny has supported Doernbecher.
Scholarships
Each year, we award seven members-only scholarships totaling $11,000 to deserving students pursuing any field of study.
Community Programs
Communities First
Founded in 2018, we developed the Communities First Program to support education and healthcare related services. To date, we've donated $145,000 to four community college foundations and eight hospital foundations in our service areas.
#Credituniongood
We partner with local organizations, develop projects, and host events in our communities, focusing on K-12 education and community colleges to help students achieve a financially sustainable future.
Employee Volunteerism
We don't just talk the talk. Fibre Federal fosters a strong spirit of volunteerism among our staff. Our employees have volunteered over 6,700 hours and counting for community events.
Christmas Tags
We partner with foster child programs in Cowlitz, Wahkiakum, Columbia, Clatsop, Tillamook, Newport, and Lincoln Counties to collect donations of gifts and cash just in time for the holidays.
Financial Education
Our Community Engagement & Education Coordinators partner with K-12 schools, colleges, and local organizations in our communities to provide free financial education classes and learning materials. We believe building healthy financial habits at any age is a skill that benefits people for a lifetime.
Free Shred Days
We host annual Free Shred Day events throughout our service areas to help reduce identity theft with secure document disposal. Often, these events are paired with a local food bank and volunteers accept donations on behalf of the food bank at the event. It's a win-win!
Rainy Months Series
These stage performances at Longview's Columbia Theatre are designed for families with young children. Before each show, our volunteers host free activities, giveaways, and prize drawings. The Rainy Months Series brings fun, affordable entertainment to families when the weather outside can be gloomy.
DONATIONS AND SPONSORSHIPS
Looking for a sponsor or donation to support your organization? We'd love to help.
OUR GIVING PILLARS
Youth: We support programs and organizations that provide educational enrichment and individual development opportunities for youth in our communities.
Education: We support programs and organizations that connect individuals of all ages to educational courses, materials, and experiences that will help them achieve their full potential.
Health & Wellness: We support programs and organizations that provide essential community resources like food, shelter, and healthcare to individuals and families.
We are unable to support requests for the following:
Religious or church organizations or affiliations
Political/partisan endorsements or affiliations
For-profit organizations
Donations for individuals or small groups of individuals, including individual youth sports teams, except in rare instances such as personal or family disaster
Organizations that discriminate against any race, religion, gender, age, creed, sexual orientation, or national origin
Please review the guidelines below and then submit a request! To ensure every request is received properly and promptly, we no longer accept requests in our financial services centers.
Test Modal
Modal Content
Ea rerum vel molestiae omnis molestias. Et ut officiis aliquam earum et cum deleniti. Rerum temporibus ex cumque doloribus voluptatem alias.
Personal Savings
| Minimum to Open | Minimum Monthly Balance | Minimum to Earn APY | Balance Method | Compounded / Credited | Current Dividend | APY |
| --- | --- | --- | --- | --- | --- | --- |
| $5 | $5 | $50 | Daily | Monthly | 0.49% | 0.50% |
Rate is effective September 26, 2023 and is subject to change.
Also see terms for accounts.
Leaving Our Website
You are leaving Fibre Federal Credit Union and TLC's website. This link does not constitute an endorsement by Fibre Federal Credit Union and TLC of any information, products or services on this external website. We make every effort, however, to ensure all linked sites follow similar privacy policies as ours to offer maximum security and privacy.