7 Benefits of Having a Checking Account
September 24, 2021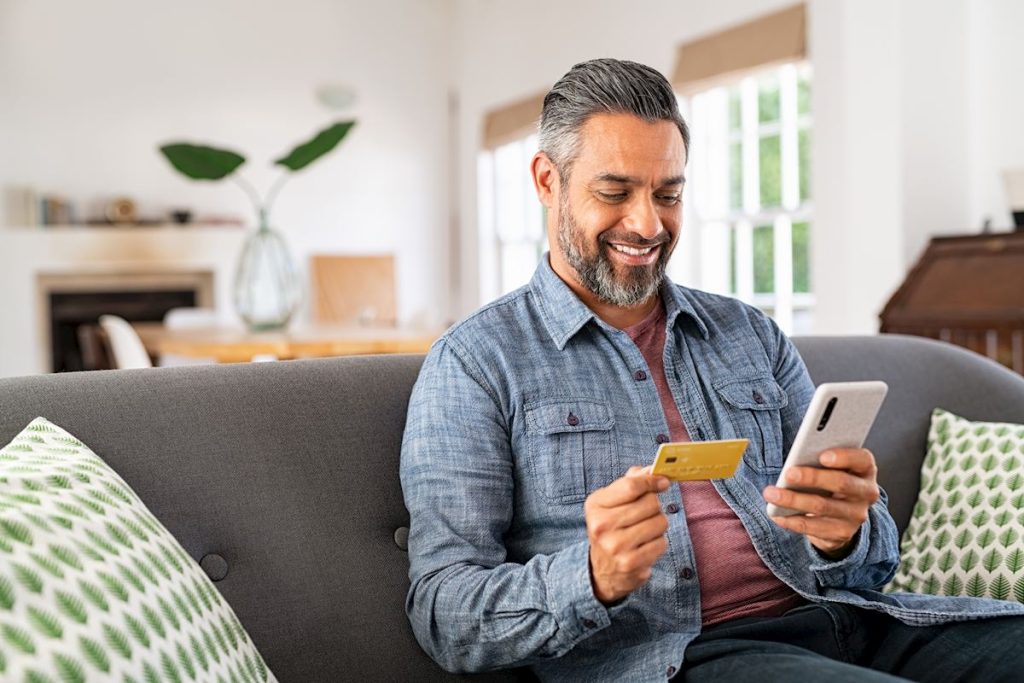 Even though it may go without saying that there are benefits to having a checking account, we still like to say it. There are so many checking account benefits!
These days, checking accounts have become even more convenient with the technology of online banking and other digital services, and most checking accounts come with extra helpful features. Utilize a checking account for free to fulfill all your day-to-day financial needs.
While there's almost no reason not to have a checking account, here are the top seven checking account benefits.
1. Easy Access to Your Money
With a checking account, your money is only a simple swipe of a card or withdrawal away. You have easy access to your money anytime via your online account, debit card, or ATMs. You can pay bills, make purchases, transfer money, or put money aside in savings or investment accounts. The choice is yours.
2. NCUA Insured
Did you know that your money is insured by the NCUA when you put it into a credit union account? When you maintain a checking account with a credit union, the National Credit Union Administration automatically insures your account for up to $250,000. This is protection that you don't have if you are just putting cash under your mattress!
This insurance is one of the most important benefits of keeping your funds in an account at an NCUA-insured credit union. With cash or prepaid cards, you are out of luck if your money is lost or stolen. This is not the case when your money is safe in a credit union!
3. Money Management Tools
Many financial institutions offer free or discounted money management tools and services to their customers. These services can include annual credit reports, regular credit score checks, budgeting software, financial literacy tools, and more. In addition, managing finances online offers other great financial tools such as low-balance alerts, automatic savings deposits, and mobile check deposits.
4. Direct Deposit
Why wait longer than you have to for payday? It's your money, after all!
Direct deposit can grant you access to your funds up to 24 hours sooner than traditional payment methods. Having a checking account also means less wait time to get your check from Uncle Sam at tax time.
Pure and simple: a direct deposit is convenient, saves you from the annoyance of paper checks, and eliminates the frustrating wait for your funds to be made available to you.
5. Detailed Record-Keeping
Need to quickly find out how much you spent on gas in the last six months? Having trouble remembering if you paid the mortgage this month yet or not? Need an easy way to track spending on vacation?
Never fear! While an easily accessible, automated, and detailed record of all your transactions is not possible with cash or prepaid cards, a credit union keeps an accurate history of every financial transaction since you opened your account. And these aren't just printed and mailed paper statements. You can enroll in E-Statements to receive and store all your statements digitally in online banking!
6. Overdraft Protection
Many financial institutions, including Fibre FCU, allow you to prevent accidentally bouncing a check due to insufficient funds. Overdraft protection allows your financial institution to transfer money from your designated source account to your checking account to prevent an overdraft. There may also be protection available with allows your financial institution to cover a certain amount of money in exchange for a small fee, assuming you will pay it back. This service can protect you from late payment fees and help preserve your credit score. Ask about overdraft protection services when you open your checking account so you'll be prepared for emergencies.
7. Simple Payments
Having a checking account makes payments and outgoing transfers simple. You can easily set up online bill pay and automatic payments. Once established, you can "set it and forget it." This helps you avoid late payments and other hassles.
Checking Account Benefits With Fibre FCU
At Fibre FCU, our financial products are designed to simplify your life by saving you time and money.
For example, our Choice Checking account is a 100% free checking account that pays dividends regardless of your balance. Also, to help facilitate the transition to your new account, ClickSWITCH lets you switch your recurring payments and direct deposits to Fibre FCU in as little as 10 minutes.