Checking vs. Savings Accounts
September 1, 2021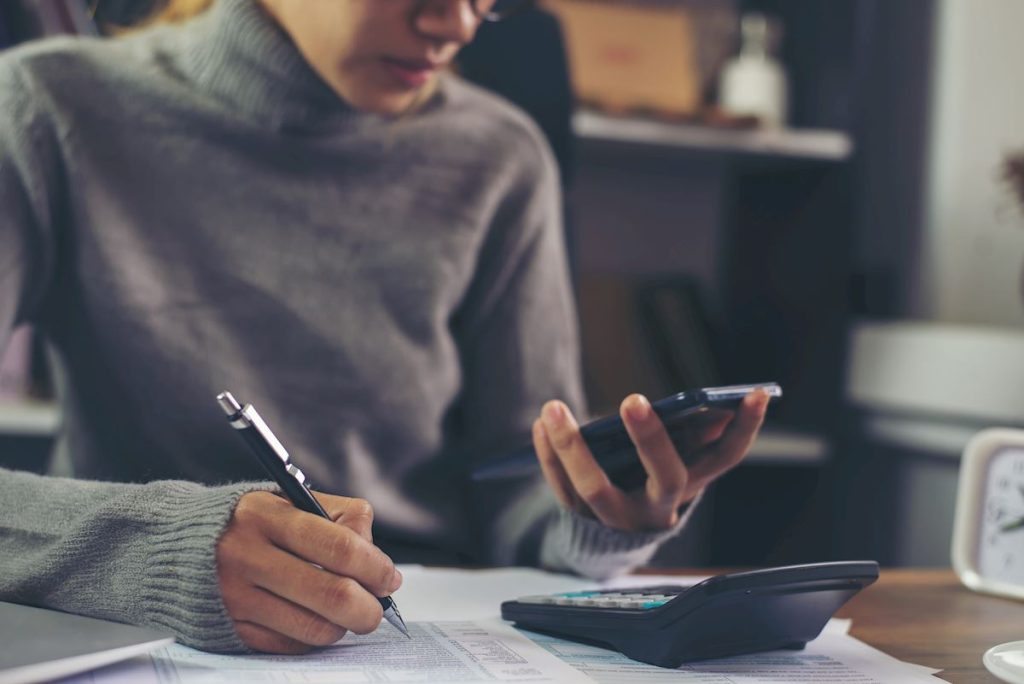 While keeping a little cash under your mattress might be a good idea for a rainy day, it's smarter to keep your money with a credit union or bank.
Besides, it's difficult to operate these days without any financial accounts. They're how many of us get paid and we often pay our bills through them, too.
If you're looking to open an account and are unsure which to choose, read on to find out the key features of a checking vs. savings account. Most likely, you'll find that you want to open one of each — but use them for different purposes.
What is a Checking Account?
A checking account is sometimes called a demand account or a transactional account, and with good reason.
You can access your funds on-demand, anytime you like, as you need.

You can use your checking account to make as many deposit or withdrawal transactions as you like.
People commonly use a checking account to receive electronic paychecks and to make electronic bill payments or automatic transfers.
A checking account may be seen as a wallet, with money constantly going in and out of it, compared to a piggy bank where money stays put.
What is a Savings Account?
A savings account is sometimes known as a deposit account.
You should put more money into it than you take out.

You can use your account to save up for a goal or simply set some funds aside from your busy checking account.
You'll earn interest on the money you deposit in your account, but not as much as you would with other types of investment accounts. This is because it's often difficult to access your funds from those accounts before a determined time in the future.
A savings account could be seen as a middle ground between a checking account and a long-term investment account.
Key Differences Between Savings and Checkings Accounts
Savings and checking accounts have distinguishing features. These are a few of the most important differences:
Interest
It's rare to earn much interest on the funds in your checking account because your money is always coming and going.
But if the balance of your checking account meets a certain level, you might start earning some interest. This can vary among financial institutions, so check around to see if you can get a checking account that pays dividends.
By contrast, most savings accounts will generate interest on your funds. A typical annual percentage yield (APY) might be about 0.05%.
Access to funds
A checking account is all about easy access, so there's usually no restriction on when or how you can access your funds. You can make withdrawals in a branch, from ATMs, or by transferring funds to other accounts through online banking.
There will generally be no charge to make withdrawals from your checking account unless you use an ATM from a different financial institution than your own network.
On the other hand, savings accounts are often restricted in the hope you'll leave your funds in there to grow and earn interest.
You may be able to access your savings funds only in your local branch or through online banking, because some financial institutions offer limited savings access at ATMs.
Fees
A checking account may come with a monthly fee, depending on the financial institution. Some financial institutions charge about $12/month unless you maintain a large balance. Other financial institutions, like Fibre FCU, offer free checking accounts.
A savings account may have no monthly fee. But to encourage you to save your funds rather than spend them, some financial institutions may charge a fee if you go above a certain number of withdrawals per month.
A common withdrawal limit is five per month and each withdrawal over that may incur a charge of, say, $3. If you were allowed five withdrawals per month and you made 8, you might have to pay $9 in fees.
Both checking accounts and savings accounts might also come with annual fees, or fees for bounced checks, returned payments, or going into an unauthorized overdraft. So be sure to shop around.
Checking vs. Savings Account: Which to Choose?
If you're still wondering about the advantages of opening a checking vs. savings account, remember that both accounts are useful in their own way — so it's a great idea to have both.
Here's a quick checklist to help you decide which account to use for different purposes:
A checking account is ideal when you:
Need to make many deposits and withdrawals per month

Want to set up direct deposit paychecks

Want to set up electronic payments for bills
A savings account is ideal when you:
Want to save money for a specific purpose, or a rainy day

Don't need to make many withdrawals per month

Want to earn interest on your funds
The main thing to keep in mind is that your hard-earned money can easily get eaten up with fees if you're not careful. Make sure you read the fine print before choosing the right financial institution to look after your money.