How to Open a Checking Account Online
August 2, 2021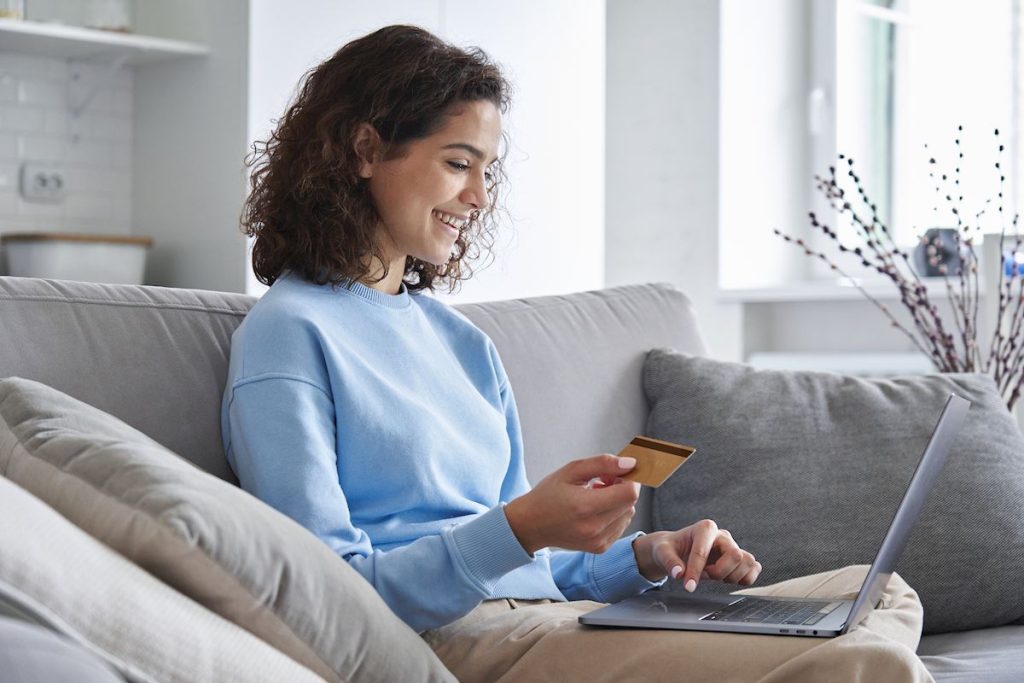 Curious about opening a checking account? You're not alone. Believe it or not, there are plenty of folks out there who are thinking about opening an account, but aren't quite sure how to get started.
From which documents you'll need to provide, what personal information is required, and how to actually submit an application, we've put together a step-by-step overview.
From the basics to the specifics, we'll cover everything you need to know about how to open a checking account.
Figure Out Where You Want to Bank
This one might sound obvious, but in order to have a bank account somewhere, you need to choose a financial institution. Compare different options, whether you want to go with a traditional bank or a credit union.
Unlike a bank, which has to pay shareholders and outside investors, credit unions are not for profit, member-owned, and based in the community where members live and work. There are typically membership requirements based on where you live or work that keeps things smaller and, accordingly, more personalized.
That means that when you trust a credit union with your money, they turn their profits right back around to you in the form of lower interest rates on loans and higher dividends on checking or savings accounts.
Choose Your Checking Account
It's important to note that not all checking accounts are the same. Some checking accounts offer additional benefits, such as higher dividends in exchange for meeting certain requirements, whether it's maintaining a minimum balance in your account or conducting a certain number of debit card transactions per month.
Gather Your Documents
Once you've selected where and how you want to bank, you'll need to get together some things to establish your identity.
Examples your local branch might require include:
● Government-issued photo ID (Drivers License/State ID, military ID, or passport with current address)
● Complete mailing and physical address (often you can use a utility bill)
● Social Security Number
● Date of birth
● Contact information (email address and telephone number(s))
Fill Out Your Application
Many banks and credit unions will allow you to submit your application to open a bank account online.
Fibre Federal Credit Union's online portal allows you to submit your application online in a convenient three-step process. You'll need to select your eligibility status from a dropdown menu since, as a credit union, we have eligibility requirements to become a member. As with all credit unions, you must join to begin taking advantage of our products and services.
Once You're Approved: Next Steps
After your financial institution has reviewed your online application, they'll notify you once you've been approved.
Initial Deposit
You may be required to provide a minimum opening deposit to get started, especially if you're a new member who is banking with a credit union.
Depending on the type of checking account you chose, you may be required to maintain a minimum balance in your account. Commonly, most free checking accounts do not require a minimum balance.
Debit Card
You'll most likely receive a debit card when you open a checking account. This enables you to withdraw cash or make electronic payments directly from your account. Every checking account at Fibre Federal Credit Union comes with a free debit or ATM card!
Checks
Most financial institutions provide you with checks when you open your checking account. If you use your checks, you will have to reorder more. Debit cards work the same as checks, however, in some situations, you may find it preferable to write a check.
Online Banking
Once you've opened your checking account, consider signing up for online banking. This feature allows you to check your balance from anywhere, day or night, as well as do things like make loan and credit card payments.
Mobile Banking
Mobile banking takes all of the convenience of online banking and puts it on your smartphone. You can use mobile deposit to deposit checks simply and quickly, transfer funds, and more!
Open a Checking Account with Fibre Federal Credit Union Today!
If you're interested in opening a checking account online, Fibre Federal Credit Union has got you covered!
From our easy online application, online and mobile banking services, and e-statements, you can take the entire checking account experience online for maximum ease and convenience.
With our fee-free checking accounts, you'll enjoy competitive monthly dividends, surcharge-free ATM access at over 30,000 ATMs across the country, free direct deposit, and access to not only our 16 locations but 30,000 shared branches nationwide.
Choose from a range of checking accounts, including our Free Choice high yield checking accounts, Free Checking, Money Market Checking, and a Patron Checking benefit just for seniors.
If you're interested in opening a checking account online, we can help get you started. Once you know all of the steps, you can approach the application process with confidence.