How to Qualify for a Jumbo Mortgage Loan
June 3, 2022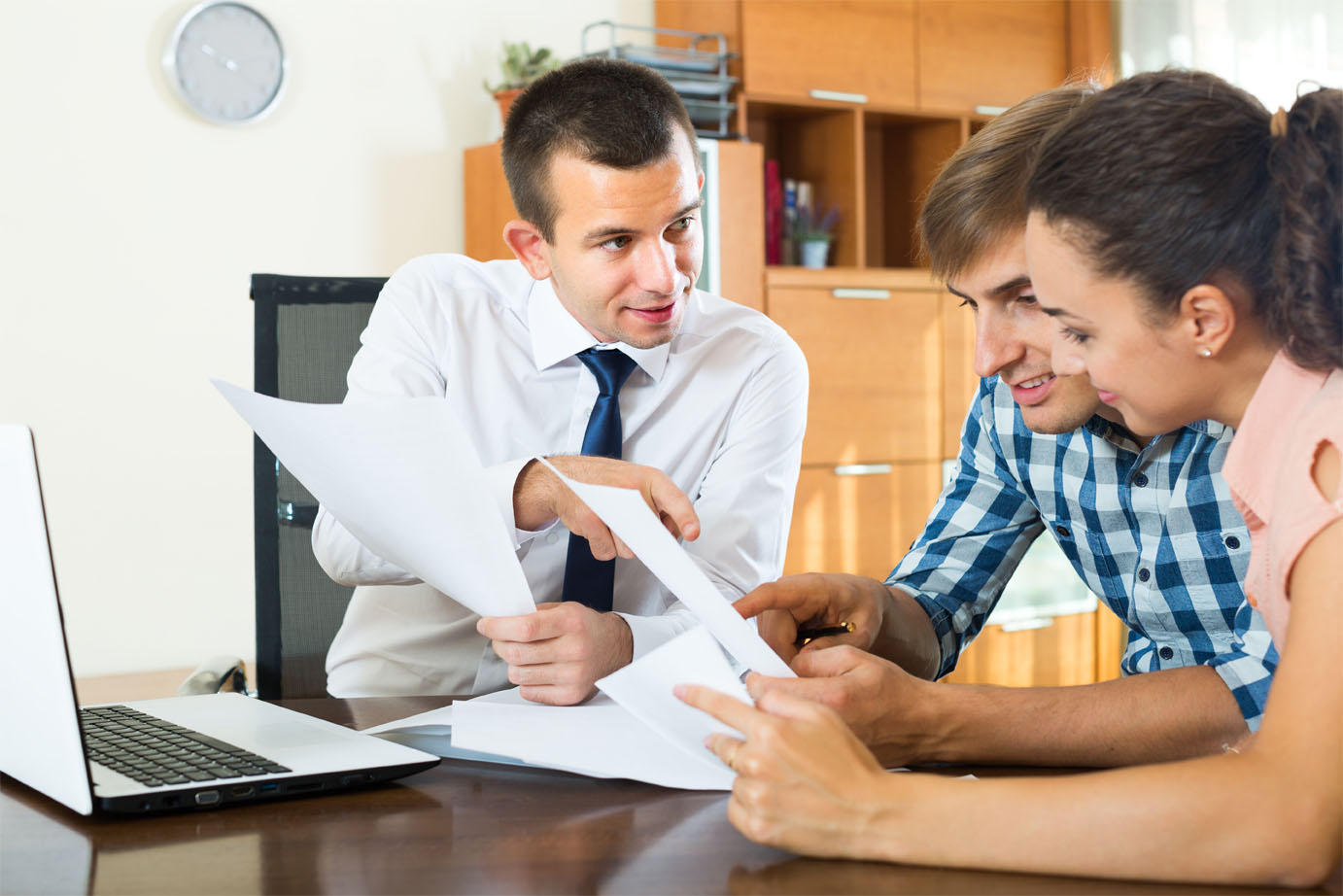 Imagine you are in the market for a new home. Your income is rising and you have savings in the bank. You come across a home that you instantly fall in love with—but it is beyond the scope of a traditional mortgage loan. You may ask your lender, "how can I qualify for a jumbo loan?"
WHAT IS A JUMBO MORTGAGE LOAN?
Jumbo loans are a type of mortgage financing for properties listed at higher prices. This financing surpasses loan limits set by the Federal Housing Finance Agency (FHFA).
As of 2022, the loan limit is set at $647,200 for the majority of the U.S. This is an increase of $98,950 from the 2021 limits—most likely due to the hot housing market. In counties with higher home values, the baseline limit is increased to $970,800.
A jumbo mortgage loan is intended to finance luxury properties and homes in very competitive markets. There are no standard loan terms for jumbo mortgage loans as they vary from person to person and lender to lender. You may be offered a fixed interest rate or an adjustable rate when applying for a jumbo mortgage loan.
Traditionally, the average interest rate for this type of mortgage loan was higher than conventional mortgages. As of now, the divide is closing, and the APR for a jumbo mortgage is similar to a conventional mortgage loan. However, in some cases, your APR could be lower.
WHAT ARE THE LOAN REQUIREMENTS OF A JUMBO MORTGAGE LOAN?
Due to the nature of a jumbo loan, specific requirements must be met. Additionally, these loans may also come with less common underwriting requirements.
Taking on a jumbo mortgage loan could be an added tax benefit. In general, you can deduct the mortgage interest you paid during the tax year on the first $1 million of your mortgage debt for your primary home or a second home.
Depending on your lender and your down payment, you may need to purchase private mortgage insurance (PMI). This is security for the lender in the event you default on your loan. Typically this is required if you put less than 20% down on your home.
HOW TO QUALIFY FOR A JUMBO LOAN
If you have your heart set on a home, and it costs more than a conventional loan, you may wonder how to qualify for a jumbo loan. While the standard requirements apply, like having a good credit score and a down payment, there are other qualifiers you will need to meet.
Have a Good Credit Score
You can expect to undergo more prescreening to obtain a jumbo loan than you would when applying for a conventional loan.
For starters, most lenders require credit scores of at least 700. Getting approved requires not only a good credit score but also a low debt-to-income ratio. Ideally, your debt-to-income ratio is no more than 43-45%.
These credit requirements come into play because jumbo mortgage loans pose more risk to the lender since Fannie Mae or Freddie Mac cannot guarantee the loan. This means that a jumbo mortgage loan is not protected should you default on your loan.
A Down Payment
The standard down payment for a jumbo loan is a bit higher than a traditional loan—typically 10-25% of the total purchase price.
For example, say you want to purchase a home that costs $736,950. You should anticipate that your lender will require a down payment between $73,696 and $147,390. Of course, you may choose to put down more if you have the cash available.
Read More: Using Your 401K as a Down Payment
Income Verification Documents
Your lender will request income verification to grant you a jumbo loan. You may even need to meet specific income requirements to apply. Make sure you gather W2s for at least two years to prove you meet the standards.
If you're self-employed, the income requirements may be higher.
Extra Cash Reserves
There are extra stipulations to meet because of the risk involved with a lender granting you a jumbo loan. You will need to provide documentation citing that you have cash on hand to cover at least six months of mortgage payments and liquid assets available.
In some cases, you may be required to have up to 12 months of cash easily accessible. This number is calculated after you make your down payment. This extra security ensures the lender won't be at risk if you default on a loan.
Read More: What Types of Home Loans Are There?
FINANCE YOUR DREAM HOME WITH A JUMBO LOAN
One size does not fit all when it comes to buying your dream home. The home you wish to purchase may require a different type of loan other than a conventional mortgage. Not to worry, you've come to the right place!
Click below to learn more.
Jumbo Mortgage Loans