ITMS & VIRTUAL REPRESENTATIVE SERVICES
Make Banking a Breeze at our ITMs
Our financial services centers feature one or more ATMs that accept cash and check deposits. Now, most of these ATMs have been upgraded to ITMs (Interactive Teller Machines). ITMs offer even more service options than our traditional ATMs, and you can select how you interact with them.
Banker Self Service Mode
During business hours, you may insert your Fibre Federal or TLC Debit, Credit, or ATM card to conduct:
Withdrawals
Cash or Check Deposits
Transfers
Loan Payments
Balance Inquiries
Mini Statements
Card PIN Changes
ATM Mode
Outside of business hours, you may insert your Fibre Federal or TLC card to conduct traditional ATM transactions, including withdrawals, transfers, and balance inquiries. If at any time you insert a card from another financial institution, the machine will convert automatically to ATM mode.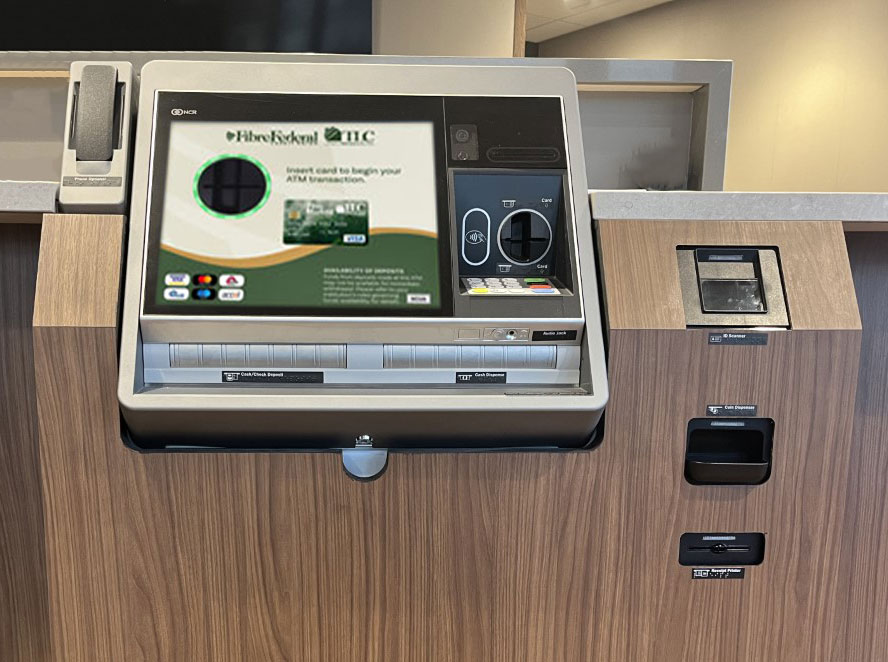 NEW Virtual Representative Service
(Available at all locations except Warrenton)
Services Hours:
Monday-Saturday: 7:30am – 6:30pm
Look for the lit "TELLER OPEN" sign above the drive up area indicating Virtual Rep service is available.
Simply tap the screen to connect with a credit union representative for assistance with:
Withdrawals
Cash or Check Deposits
Cash or Check Loan Payments
Transfers
Balance Inquiries
Cashing Checks
Blocking and Ordering a New Card
Refunding a Fee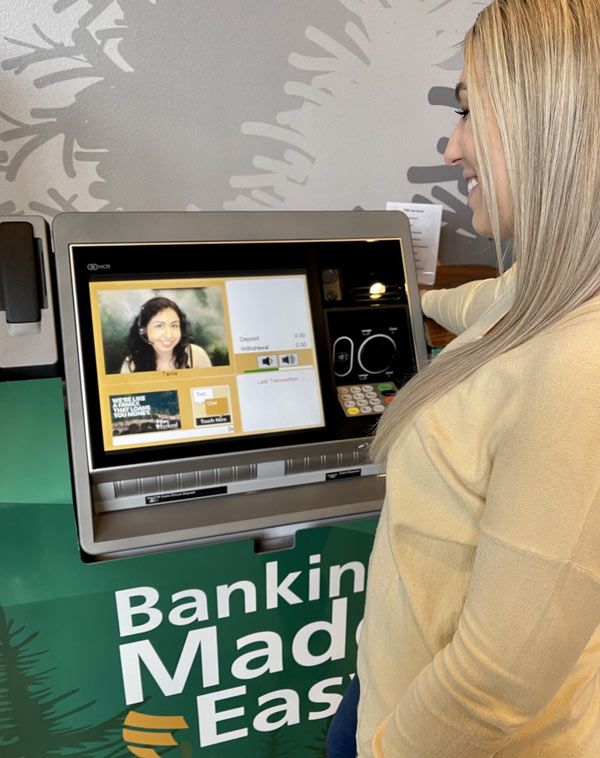 Virtual Representative Services
Stop by to try it today!
Virtual Representative Service offers a quick and personalized experience with the same Fibre Family service you already love. It's like having a representative right at the ITM with you to answer questions, assist with transactions, and ensure you're on your way with a smile.
Test Modal
Modal Content
Ea rerum vel molestiae omnis molestias. Et ut officiis aliquam earum et cum deleniti. Rerum temporibus ex cumque doloribus voluptatem alias.
Personal Savings
| Minimum to Open | Minimum Monthly Balance | Minimum to Earn APY | Balance Method | Compounded / Credited | Current Dividend | APY |
| --- | --- | --- | --- | --- | --- | --- |
| $5 | $5 | $50 | Daily | Monthly | 0.49% | 0.50% |
Rate is effective May 28, 2023 and is subject to change.
Also see terms for accounts.
Leaving Our Website
You are leaving Fibre Federal Credit Union and TLC's website. This link does not constitute an endorsement by Fibre Federal Credit Union and TLC of any information, products or services on this external website. We make every effort, however, to ensure all linked sites follow similar privacy policies as ours to offer maximum security and privacy.