What to Consider Before Choosing a Checking Account
July 12, 2021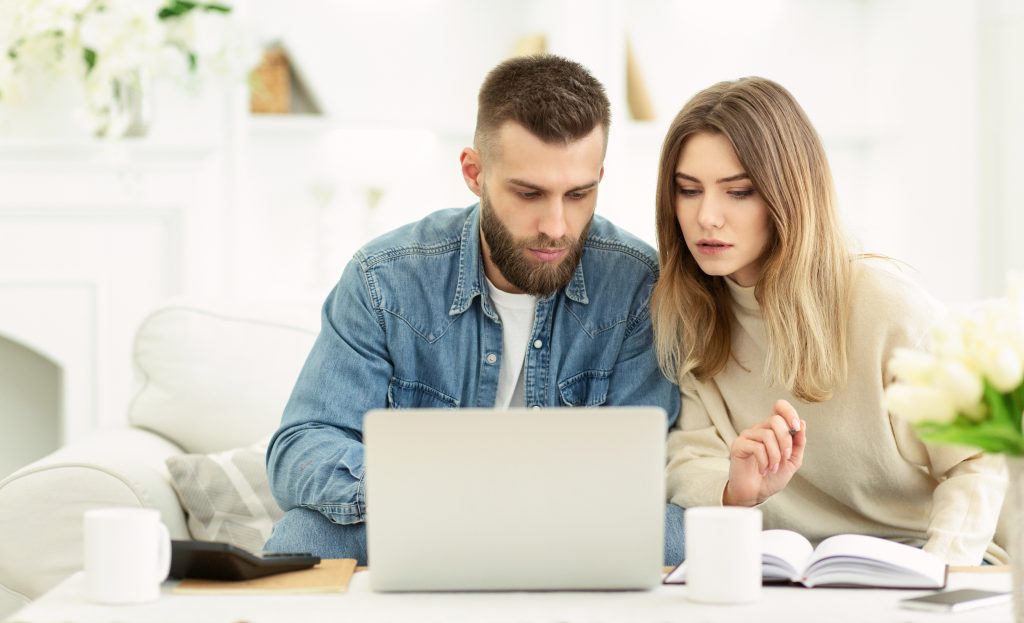 Checking accounts are so important to daily life that nearly 80 percent of Americans have one and most use them every day. People use
a checking account to pay bills, withdraw cash, and deposit their paychecks and other funds they receive. In financial terms, a checking account is a liquid asset.
Choosing a checking account can be challenging since nearly every bank and credit union offers them. You need to consider several important factors when choosing the best financial institution to meet your needs.
Compare Checking Account Fees
Banks earn money by charging fees to maintain accounts and interest on loan products. However, credit unions operate a bit differently since they are not-for-profit. At Fibre Federal Credit Union, any revenue we earn goes back to the members. This means you pay less in fees.
When choosing a checking account, be sure to compare the following fees between financial institutions:
Monthly service fee: Some banks charge monthly fees that amount to $10, $15. You can sometimes waive the fee by maintaining a minimum balance or meeting other criteria such as setting up direct deposit.

Overdraft fee: When you spend more money than you have in your account, your service provider may charge you an overdraft fee, which can be costly.

Check printing fee: You will need to pay a fee depending on the style of check and quantity you order.
Funds Availability
The term funds availability refers to how soon you can access money in your checking account after you deposit it.
You never want to assume the funds are immediately available to withdraw since the deposit may need to clear first. For example, a financial institution may put a hold on the check you received from your grandmother until it clears her bank.
Funds received into a checking account by direct deposit are generally available on the same day. Many financial institutions have a policy that deposits must be in by 3:00 p.m. to count as a same-day deposit.
The federal government allows banks to hold funds for a limited time to protect themselves from the deposit not clearing due to insufficient funds. While the wait is usually only a day or two, you may wait up to several business days with significant deposits. This information from Forbes Magazine describes how long banks and credit unions can hold certain types of funds.
Mobile and Online Banking Options
You are a busy person and need to be able to access your checking account information at any time. You need to consider that access when choosing a checking account. Online banking allows you to enter a username and password to view and initiate recent financial transactions such as:
Current balance

Most recent deposits

Most recent debit card transactions and checks cleared

Account history that should go back at least 18 months

Transfer money between accounts

Pay bills
Mobile account access is convenient for when you are on the go and need to know your checking account status. You should be able to view the same information available on a desktop or laptop computer on your tablet or smartphone.
Does the Checking Account Pay Interest?
Not all banks and credit unions pay interest on checking accounts. Because of the liquid nature of checking accounts, the yield is much smaller than other types of accounts. Even so, you want to compare interest rates among financial institutions when choosing a checking account.
Checking Accounts Available at Fibre Federal Credit Union
We understand that you work hard for your money and want to keep as much of it as you can. You are sure to find a checking account that meets your needs at Fibre Federal Credit Union.
Free Checking
This basic account provides you with free unlimited check writing, no minimum monthly balance requirements, and no monthly service fees. Best of all, you still have access to the conveniences you would expect with a checking account such as free mobile and online banking access, free debit card, and a large ATM network with no convenience fees.
Free Choice Checking
With a Free Choice Checking account, we pay you better dividends than you might receive with a CD. You also receive a refund of any service fees you incur when using an ATM out of our network. You must meet these criteria to receive dividends on a balance up to $20,000:
Agree to receive electronic statements

Have at least 12 debit card transactions post per month for a minimum $5 charge

Have at least one direct deposit, automated payment, or Fibre Federal Credit Union credit card purchase post each month
Money Market Checking
You can earn money market dividend rates on this free account if you meet balance requirements. Some restrictions may apply.
Patron Checking Benefit
This account offers additional benefits such as one free box of checks each year and up to five cashier's checks each month drawn on the account at no fee. You must be at least 62 years old to receive these benefits.
Choosing a Checking Account With Fibre Federal Credit Union
Choosing a checking account is an important decision. At Fibre Federal Credit Union, we have several options that can fit your needs and lifestyle. We also offer the convenience of opening your checking account online. Click the button below to get started today.