When to Refinance Your Car Loan
April 13, 2021
If you're a car owner who is interested in saving money on your monthly payments, you might be looking into refinancing your auto loan. But what exactly does it mean to refinance a loan, and how does it work?
What Does it Mean to Refinance a Car Loan?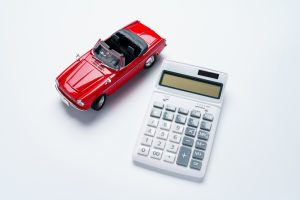 Essentially, when you refinance a car loan, you replace your original loan with a new one. Your new car loan pays off your old one. You then have new terms and conditions, which can include a different interest rate and length of your loan (or loan term) to pay back your loan amount.
Car Loan Refinance Benefits
Usually, the decision to refinance is because you either want to lower your interest rate or lower your monthly payments.
Lower interest rates
It might be a good idea to refinance your auto loan if interest rates have dropped since you initially took out your loan.
Lower loan payments
Another reason you might think about refinancing is to achieve lower monthly payments. Extending the life of your loan might not necessarily save you money, but it can mean smaller payments month to month.
Who is Eligible, and Who Benefits From Car Loan Refinancing?
If you're current on your payments, owe less than your car is worth, and have at least a year left on your loan, you're probably eligible for a refinance and could potentially benefit from lower interest rates or monthly payments. If you can withstand the ding to your credit when lenders pull your credit report, it can be worth it, particularly if you're prepared to make prompt, full payments. Even if you have average credit, you can overcome the small hit to your credit in the same way.
Check out our auto loan calculators to determine the possible benefits of a refinance. If you have a loan elsewhere and want to refinance with us, view our rates so you're using the correct rate in your calculations.
How to Refinance a Car Loan
If you're ready to refinance, you'll need to apply.
It's important to know the following information on your current loan:
APR
Remaining term
Payment amount
First, you begin by filling out a loan application, providing information about your finances. Information you'll be expected to share includes existing debts, your employment status and history, and your expenses.
Why Refinance with a Credit Union?
According to the credit bureau TransUnion, the majority of auto refinance loans occur through credit unions.
This makes sense since credit unions can typically offer lower interest rates than commercial or traditional banks. Because they are member-owned and non-profit entities, credit unions can pass savings along to their members.
Advantages of Credit Unions
While credit unions require membership and eligibility requirements can vary, credit unions offer a variety of advantages that for-profit banks and lenders can't match.
Members, not stockholders. The cooperative model of credit unions means their focus is on customers, not profit. These features tend to position credit unions as more flexible and accommodating for members' individual circumstances.
Lower interest rates. Credit unions only need to cover their operating costs, meaning they can offer lower interest rates. APYs on savings and checking accounts will likely be better than what you'd get at other local banks, as well.
As a National Credit Union Administration (NCUA) insured credit union, Fibre Federal Credit Union is prepared to help you reach your financial goals.
Discover Competitive, Flexible Car Loan Refinancing Now!
If you want to refinance your car loan, we've got you covered. Not a member? Once you join, we offer the same great products and services to our new members.
Our auto loans are available for both new and used cars, with up to 100% maximum financing and loan terms as long as 84 months.
Thinking about refinancing? Find out what solutions are possible for you and your circumstances. If you're paying a high rate elsewhere because of a low credit score, apply online with us and take advantage of our Rate Equality.
Get started by checking out our great rates below.