6 HELOC BENEFITS THAT WILL SURPRISE YOU
September 1, 2022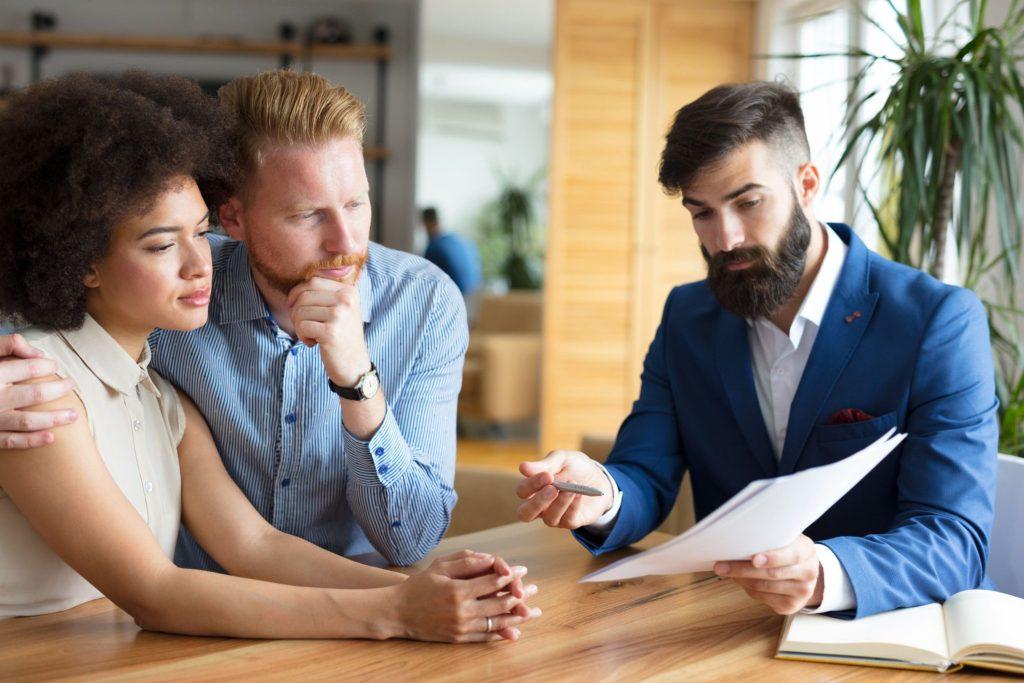 If you have equity in your home, you might consider applying for a home equity line of credit which is also known as a HELOC. A HELOC can help pay for a major financial expense, college education, a home renovation, a vacation, or anything you want. Read on to learn more about HELOC benefits and to see if one would be right for you!
HOW HELOCS WORK
Your home's equity is the difference between how much you owe on your mortgage and how much your home would be worth if you sold it today. A home equity loan helps you cash out a portion of your home's value and put that money in your pocket to spend on whatever you wish.
Here at Fibre Federal Credit Union, we finance up to 100% of your home's value, minus what you owe. With a HELOC, you can choose between taking a large sum all at once or accessing money as you need it. You then repay the funds slowly over time, with a 5 to 20 year term that works best for you.
BENEFITS OF A HELOC
Here's why a HELOC might make sense for your financial situation:
1. Pay Interest Only on Money Spent
One of the major benefits of a HELOC is you only pay interest on the amount you borrow, not the entire principle. You'll have the benefit of withdrawing funds from your line of credit only when you need it.
This makes a HELOC a great option to pay for expenses when there isn't a known price tag. Also, because you'll only be paying interest on the money you actually use, you have the freedom to take out a larger line of credit and decide how much of it to use later on.
Read More: What Can a Home Equity Loan be Used For?
2. Potential Tax Advantages
Take advantage of your tax benefit as a homeowner! According to the Tax Cuts and Jobs Act of 2017, the interest paid on home equity lines of credit is tax-deductible if the funds are used to buy, build, or improve your home. However, you can only deduct interest on mortgages up to $750,000.
If your home equity loan puts you above that limit, you may miss out on some of the home equity loan tax benefits.
3. Save Money
Borrowing money against the equity in your home gives you access to a low-interest rate loan. When you use the funds to pay off high-interest debt like credit card balances or medical debt—you can save on interest charges and other fees that would otherwise rack up more and more debt.
Also, even if you decide to pay off some debt now and save funds to pay more later, you can let the loan sit without using it for a while. It's your choice when and how to spend your HELOC funds!
4. Financial Lifeline
A HELOC can also help you set up a budget for your emergency fund (and stick to it!). A good safety net is to have six months' worth of expenses saved in case you ever face a financial hardship like losing your job or experience a sudden medical issue.
One of the biggest advantages of a home equity line of credit is that it can give you the financial flexibility you need in an emergency because it allows you to access a fairly substantial sum of cash quickly.
5. Flexible Terms
Terms and repayment plans for HELOCs are generally flexible. During the draw period, you're able to withdraw funds as needed using the money however you choose to. When the draw period ends, you might have the chance to renew the line of credit and continue withdrawing funds as needed or repay the outstanding balance over the repayment period.
Read More: Guide to HELOC Fees and Loan Terms
6. Competitive Rates
Interest rates for HELOCS are usually lower and fixed since they're secured by your property. Because of the low-interest rates, you can also qualify for much more than you might get with other loans (like a personal loan or a credit card). At Fibre Federal, our fixed-rate secured lines of credit guarantee consistency with a regular monthly payment to fit your budget.
LEARN MORE WITH FIBRE FEDERAL!
When life throws an unexpected curveball or a unique opportunity arises and you need some cash, a home equity line of credit can be a great option. If you're still not sure if a HELOC is right for you, read below to learn more about our loan options!