WHAT CAN A HOME EQUITY LOAN BE USED FOR?
August 5, 2022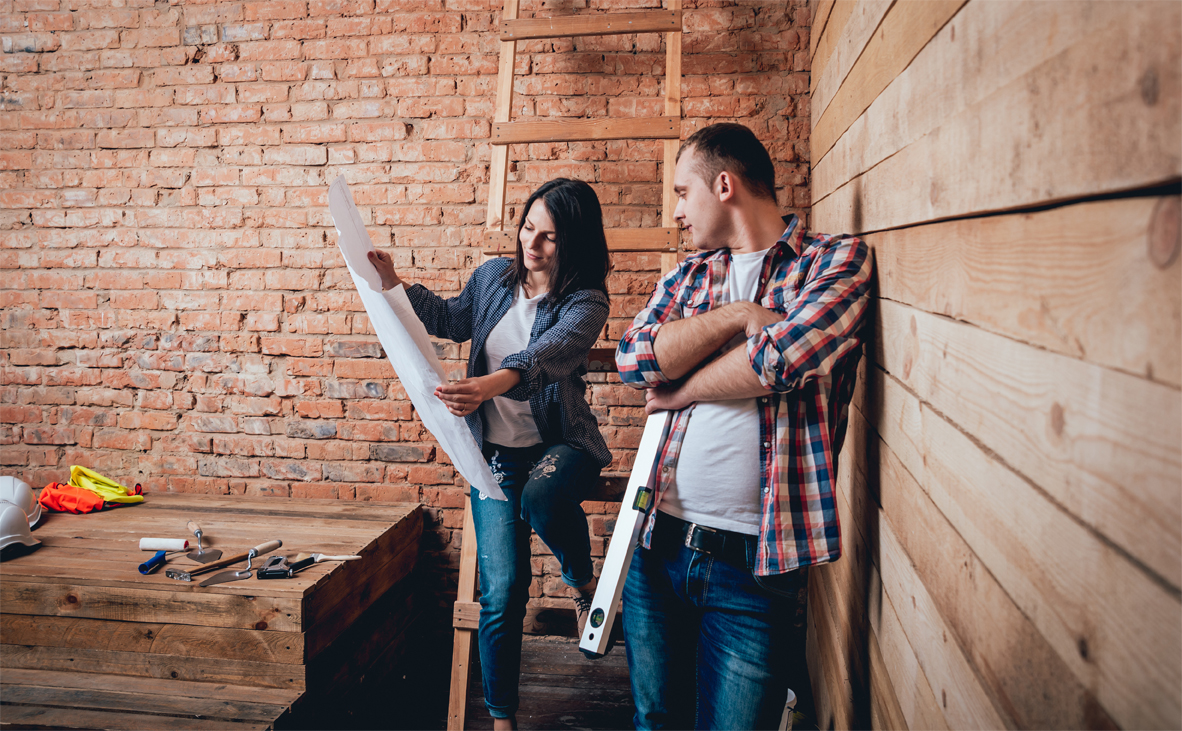 Perhaps you've heard friends talk about home equity loans and home equity lines of credit (HELOCs) as a way to pay for big expenses. But what exactly are these loans and how can they be used?
Let's take a quick look at both loans and then dig deeper into how a home equity loan can be used.
HOME EQUITY LOAN VS. HELOC: AN OVERVIEW
Equity refers to the portion of your home that you own after making mortgage payments. With a home equity loan, you use the equity you've built up in your home over time as collateral for borrowing money.
With this type of loan, you get all the money you're borrowing up front at once and then pay it back over time. If you qualify, you can generally borrow up to 80% of your home's appraised value in total loans. The monthly payment and the interest rate are fixed, so you know exactly how much you will have to pay each month.
With a HELOC, you can tap into your home's equity as needed, but only up to a preset credit limit. Unlike home equity loans, HELOCs usually have a variable interest rate and there's no predetermined fixed monthly payment, so it will vary month to month. In this sense, HELOC payments are similar to credit cards.
Read More: 6 HELOC Benefits That Will Surprise You
WHAT CAN A HOME EQUITY LOAN BE USED FOR?
The most common ways to use a home equity loan are to make renovations to your home, consolidate debts, pay tuition, or supplement your emergency expenses fund.
Renovations
Due to the costly nature of big home improvements, home equity loans are often used to help pay for the renovation, repair, or expansion of a home.
Upgrades, improvements, and repairs can raise the value of your property, so taking out a home equity loan to help fund a project is kind of like an investment in your home, which will pay off when you decide to sell it.
Read More: Home Equity vs. Home Improvement Loans
Debt Consolidation
Credit cards usually have higher interest rates versus other loan options. This can make paying off a high balance pretty expensive if you can't pay down the debt within a couple of months.
Using a home equity loan with a lower interest rate to pay off a high balance or consolidate credit card debt can be a good option. However, it's important to budget carefully for your loan payment since late payments or a default on the loan could negatively affect your credit score.
College Tuition and Expenses
You might find it helpful to use a home equity loan to fund college tuition or to help cover any additional expenses associated with college. A major benefit of using a home equity loan to pay for tuition is that the interest rate will be lower than the ones that typically come with student loans.
Emergency Expenses
It's a good financial practice to build an emergency fund to cover 3 to 6 months of living expenses in the event you lose your job or can't work for medical reasons. But if your situation lasts longer than what your emergency fund was meant to cover, a home equity loan could be a great way to supplement it.
SHOPPING FOR A HOME EQUITY LOAN
When shopping for a home equity loan, do just that: shop around to see which lender can offer you the best deal. The biggest fee associated with a home equity loan is interest. At Fibre Federal Credit Union, we offer low-interest rates and minimal fees to ensure you're getting the best home equity loan terms.
Another factor to consider as you shop around is payment options for your loan. With traditional home equity loans, payments are usually the same each month, including interest and principal. At Fibre Federal, we offer flexible terms so that you can decide what works best for your budget. Our terms range from options to include 5, 10, 15, and 20 years.
HOME EQUITY LOANS AT FIBRE FEDERAL
Now that you know what a home equity loan can be used for, be sure to consider why you need the cash, when you need it (now or later), and how long you plan on staying in your home. At Fibre Federal, we'll help you work through the process so you can secure the money you need when you need it. Click below to learn more about olaur loan options and apply today!